Congratulations to PFFB&P, PLLC Attorney, Evan Olds!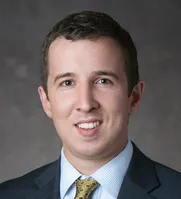 Evan was granted summary judgment in a Will contest case. Several years ago, Plaintiff sought to have her mother deemed incapacitated/incompetent in Virginia after her mother excluded her from her Will; the Virginia Court denied the petition. Plaintiff then filed suit in Berkeley County contesting the Will, arguing that her mother, who had since passed, was subject to undue influence and lacked testamentary capacity—issues already decided by the Virginia Court. The Circuit Court of Berkeley County found that collateral estoppel therefore barred the claim. Further, the Court found that the Plaintiff: lacked standing to pursue to the claim, failed to provide required notice to beneficiaries, lacked evidence, and relied on inadmissible evidence.
Great work, Evan!
Click here to read more about Evan Olds.